Household Cleaning Product Use May Raise Childhood Asthma Risk
BY: Nicolas Fu
Apr 15, 2020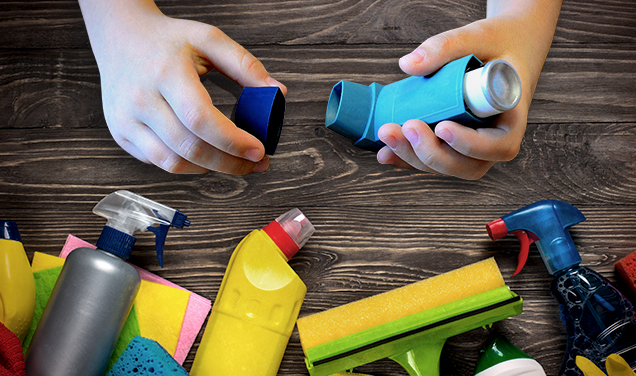 With growing awareness on personal and household hygiene against infections, the increased use of cleaning products may ring an alarm. A Canadian longitudinal study revealed that frequent use of cleaning products in homes of infants may increase the risk of asthma. The study group collected responses from parental questionnaires in the homes of 2,022 children aged 3 to 4 months on the frequency of using household cleaning products. Results showed that higher frequency of exposure to household cleaning products in early childhood is associated with recurrent wheeze (adjusted odds ratio [OR]: 1.35, 95% confidence interval [CI]: 1.11-1.64), recurrent wheeze and atopy (adjusted OR: 1.49, 95% CI: 1.02-2.16) and asthma diagnosis (adjusted OR: 1.37, 95% CI: 1.09-1.7) but not atopy, by the age of three years. The potential for exposure to household cleaning products in developing airway allergic responses in early infancy may set a direction for future researches.
Keywords:
hygiene / cleaning product / household / asthma / atopy / allergy / infant / children
Reference
1. Parks J, McCandless L, Dharma C, et al. CMAJ 2020;192:E154-E161.