Time for an Update: COVID-19 Specialists Exchanged Information on the Oral Treatment
BY: Benny Chung
Jun 17, 2022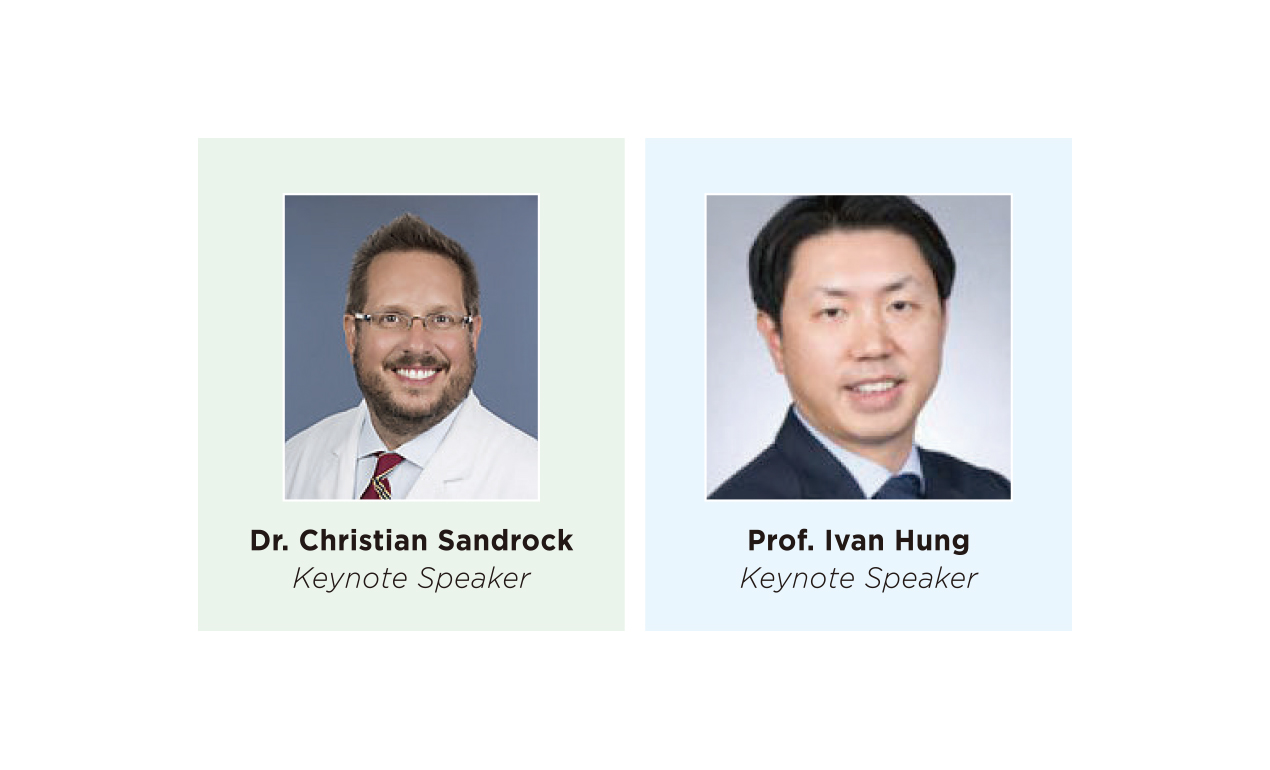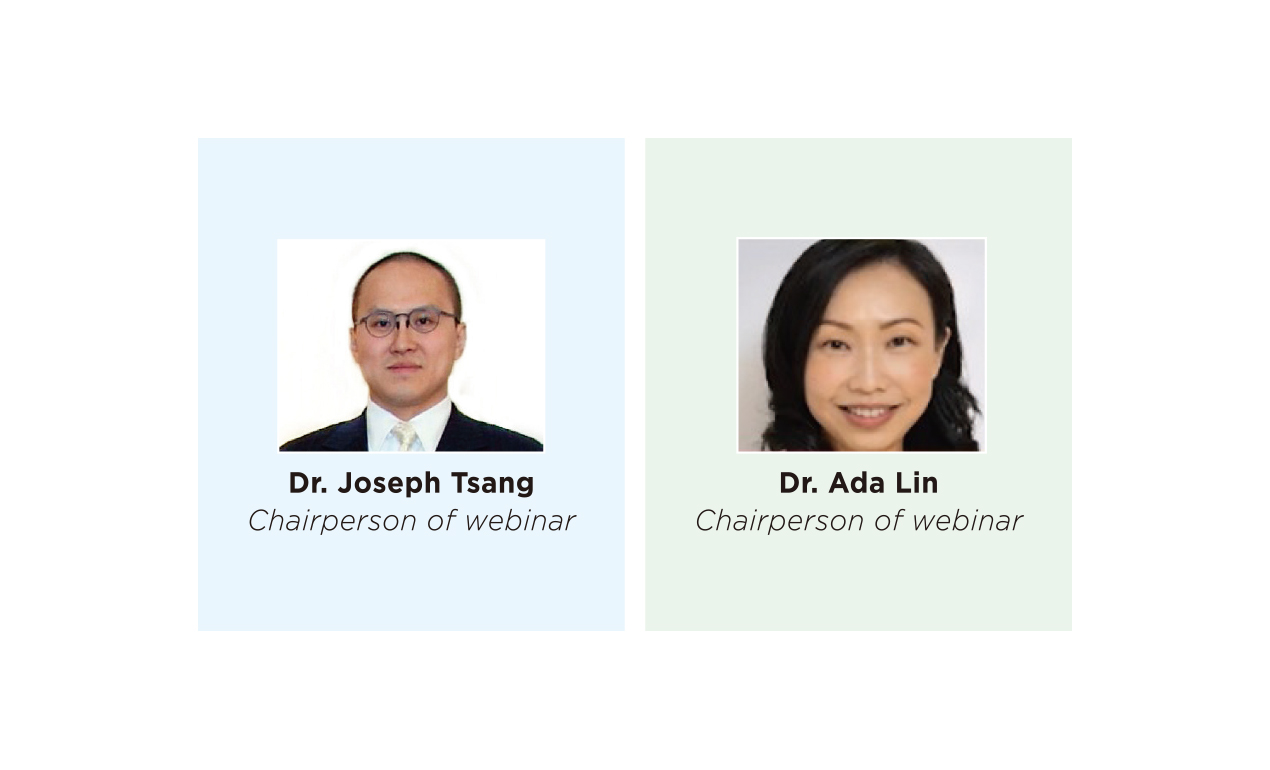 The world has been living with COVID-19 for almost two years and a half. Hong Kong went through waves of outbreak and the goal is still not vividly visible for the time being, especially the storm of Omicron variant has no sign of fading away. Even so, the success in the development of antivirals and the next generation vaccines expected to come this summer light up a hope for the society.
Two new oral antiviral medications - ritonavir-boosted nirmatrelvir and molnupiravir have been developed for treating COVID-19 infection. The medications can reduce the ability of SARS-CoV-2 virus to multiply and spread through the body.
On 3rd May 2022, the Hong Kong Society for Infection Diseases partnered with the Hong Kong Medical Association to organize an online seminar titled "COVID-19: What physicians need to know about the new oral antiviral medications", trying to provide local healthcare professionals with up-to-date information on the medicines alongside with fruitful exchange of treatment practice.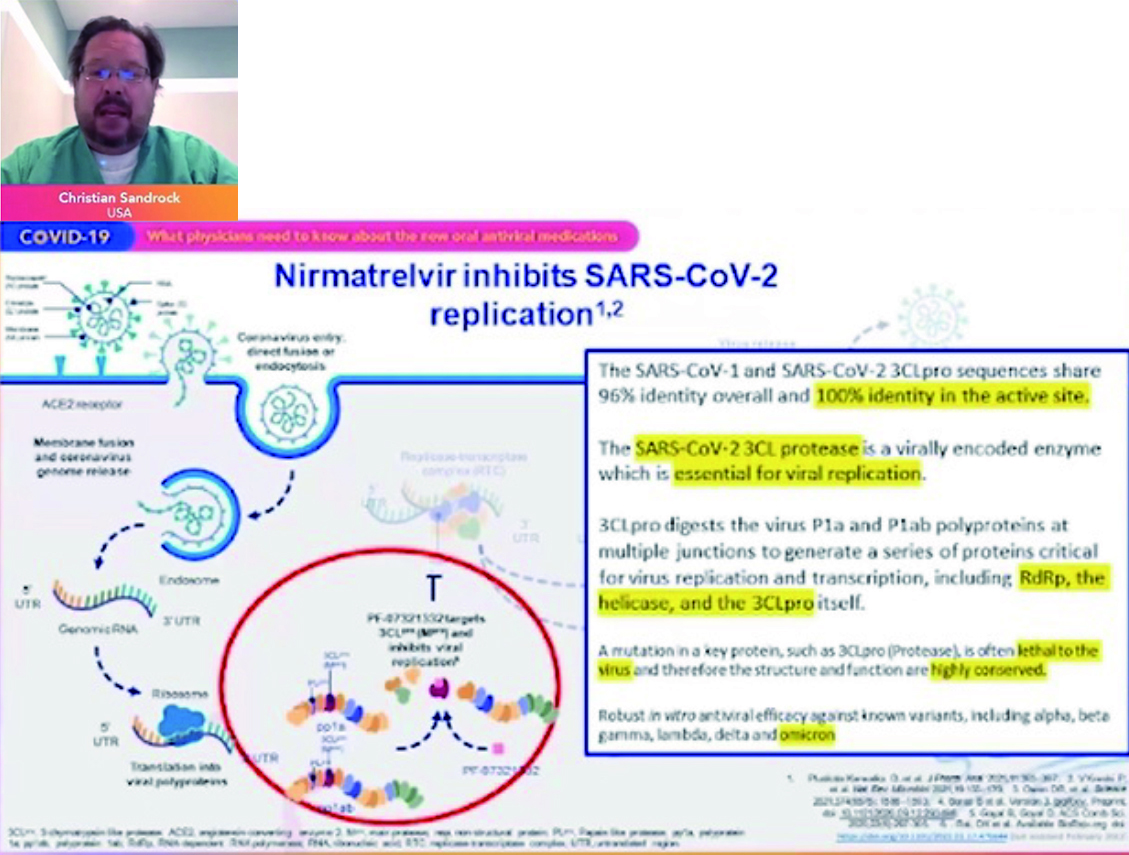 Prof. Sandrock outlined the mechanism of action of nirmatrelvir against SARS-Cov-2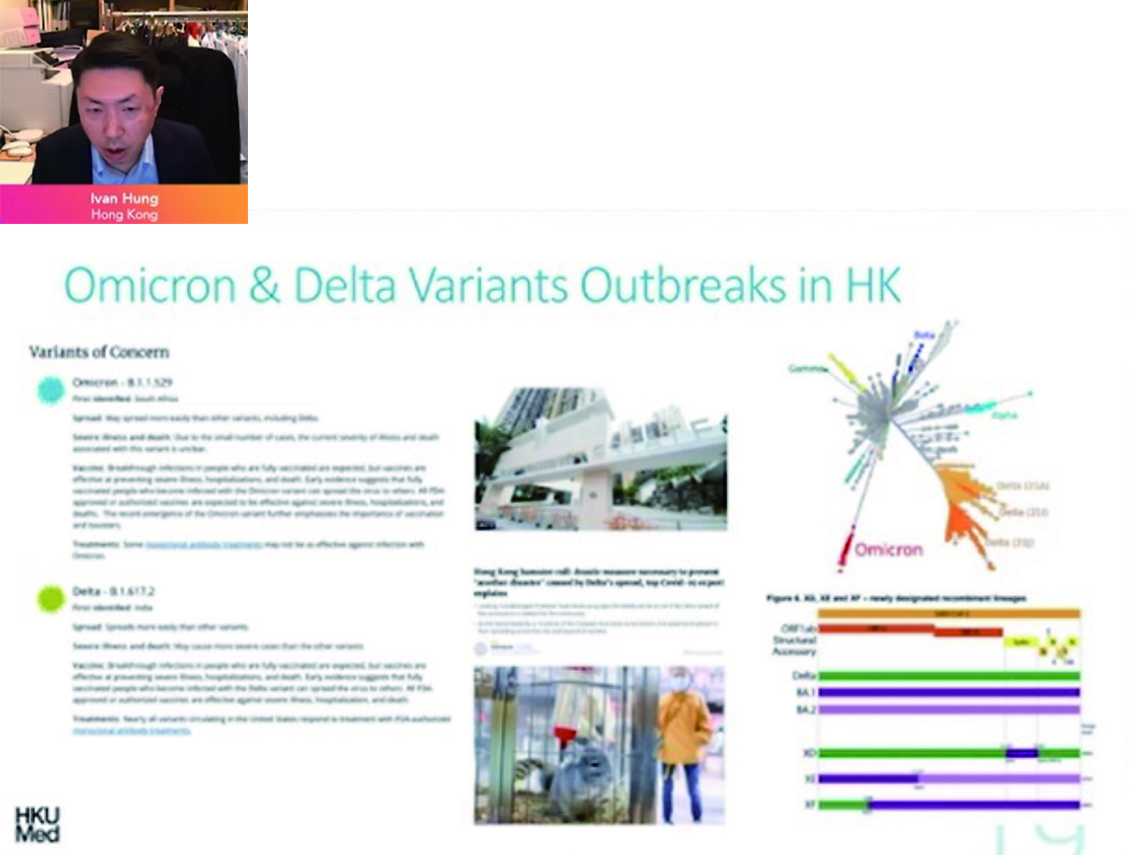 Prof. Hung made analysis on previous COVID-19 variants outbreaks in Hong Kong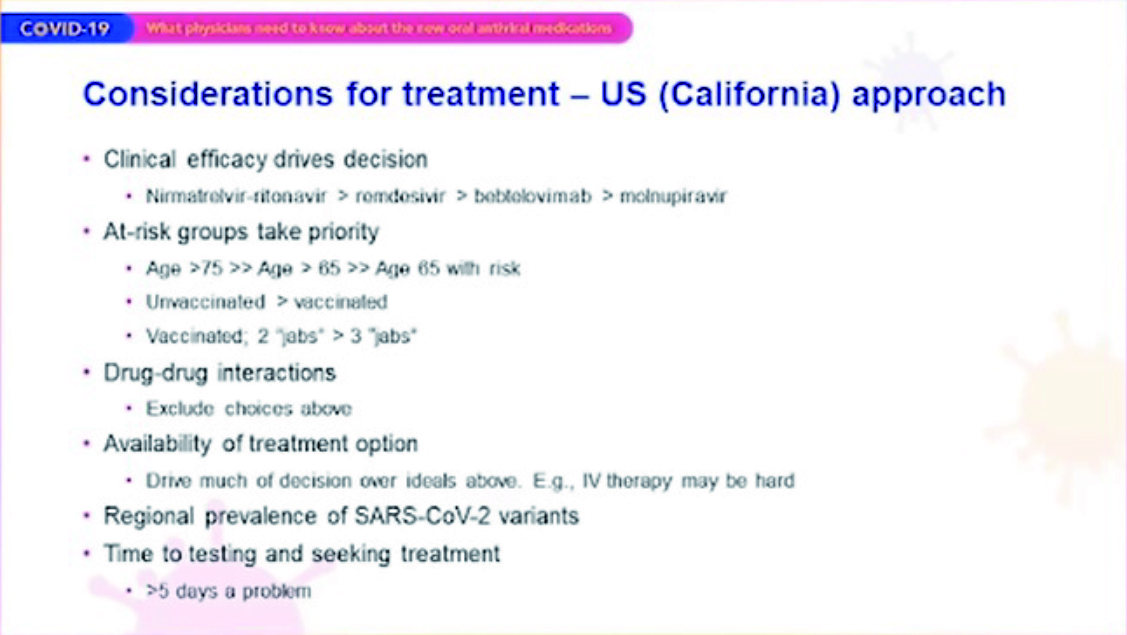 Prof. Sandrock outlined the treatment protocol in California, the United States of America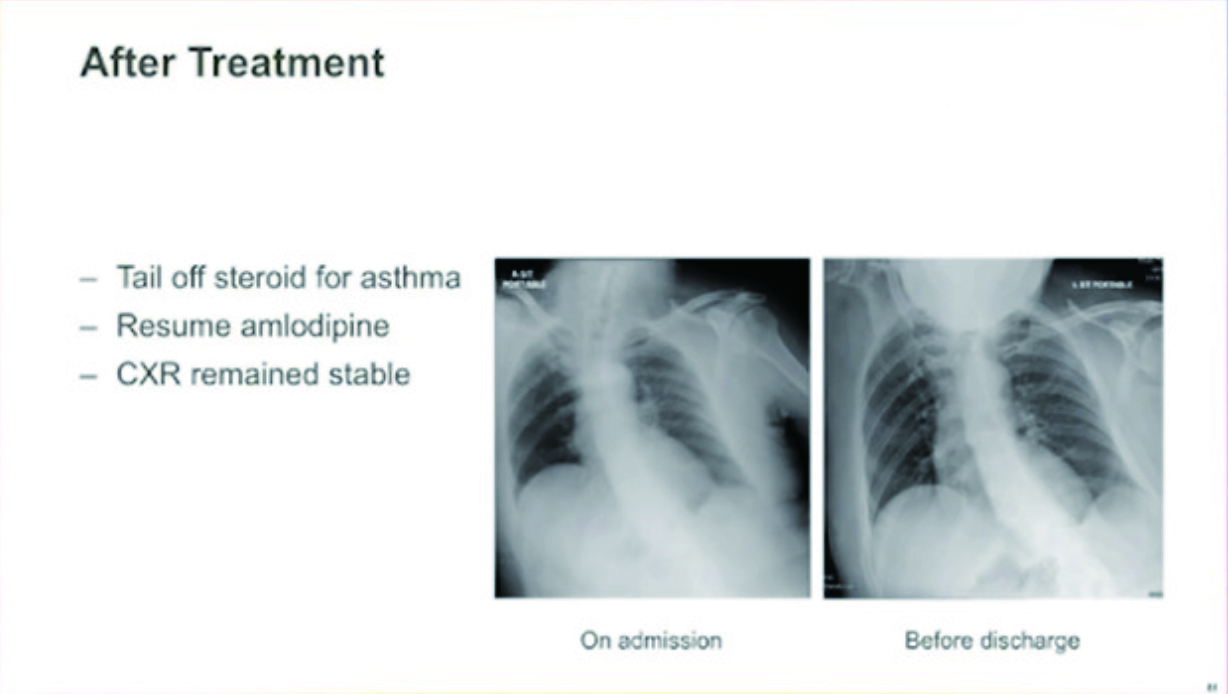 Prof. Hung shared the clinical changes in patient with COVID-19 after treatment