EPOS and EUFOREA Solutions in the Treatment of CRSwNP
BY: Yan Chiu
Mar 17, 2022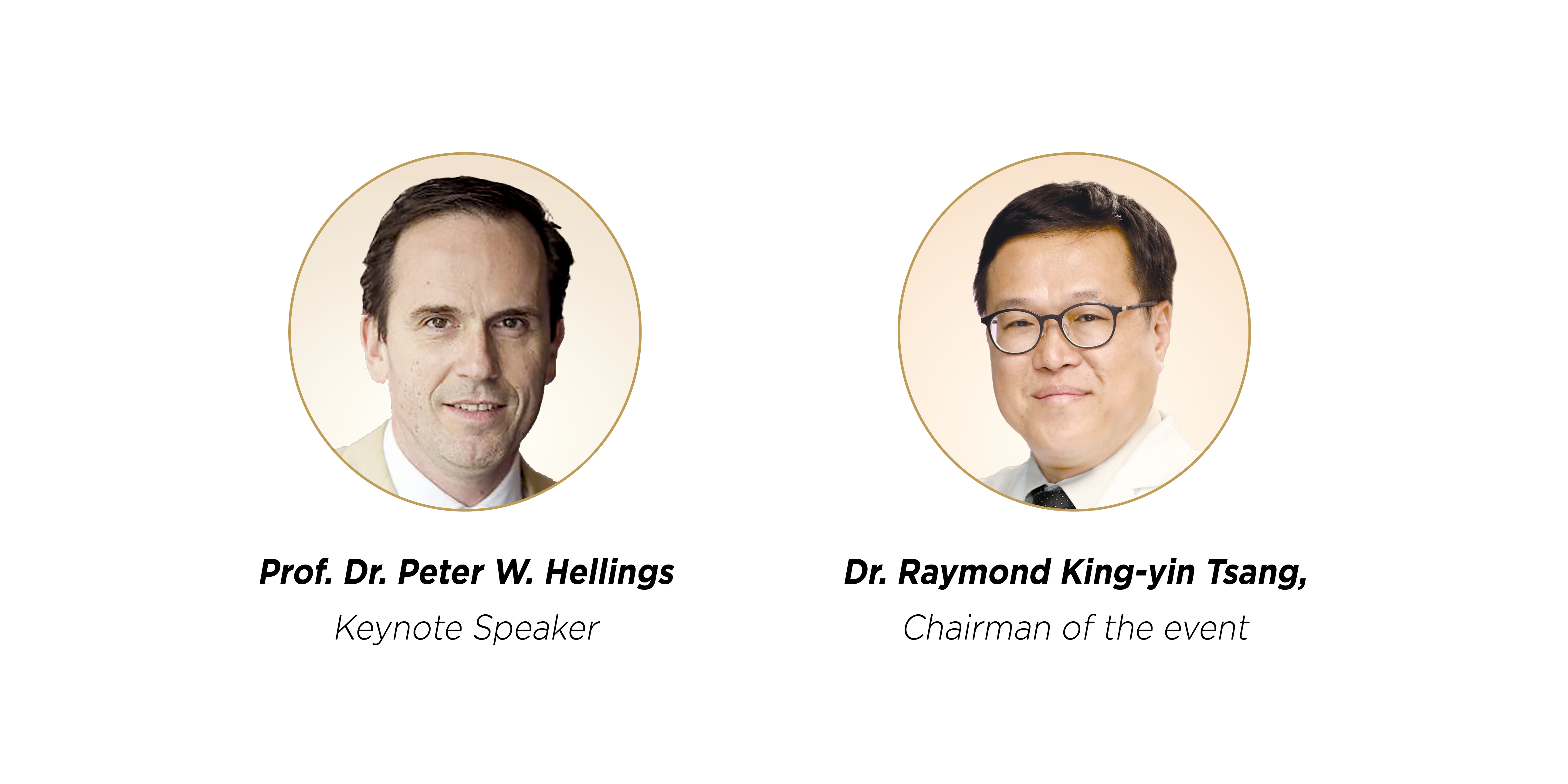 Chronic rhinosinusitis with nasal polyposis (CRSwNP) is a predominantly type 2 inflammation-mediated disease of the nasal mucosa and paranasal sinuses. The disease is also associated with a wide spectrum of symptoms and negative impacts on health-related quality of life. Clinically, the prognosis of CRSwNP is worse than chronic rhinosinusitis without nasal polyposis since refractory to treatment and relapses are common. Thanks to the development in biologic therapies, promising outcomes in patients with CRSwNP can be generated with novel targeted biologics, such as dupilumab.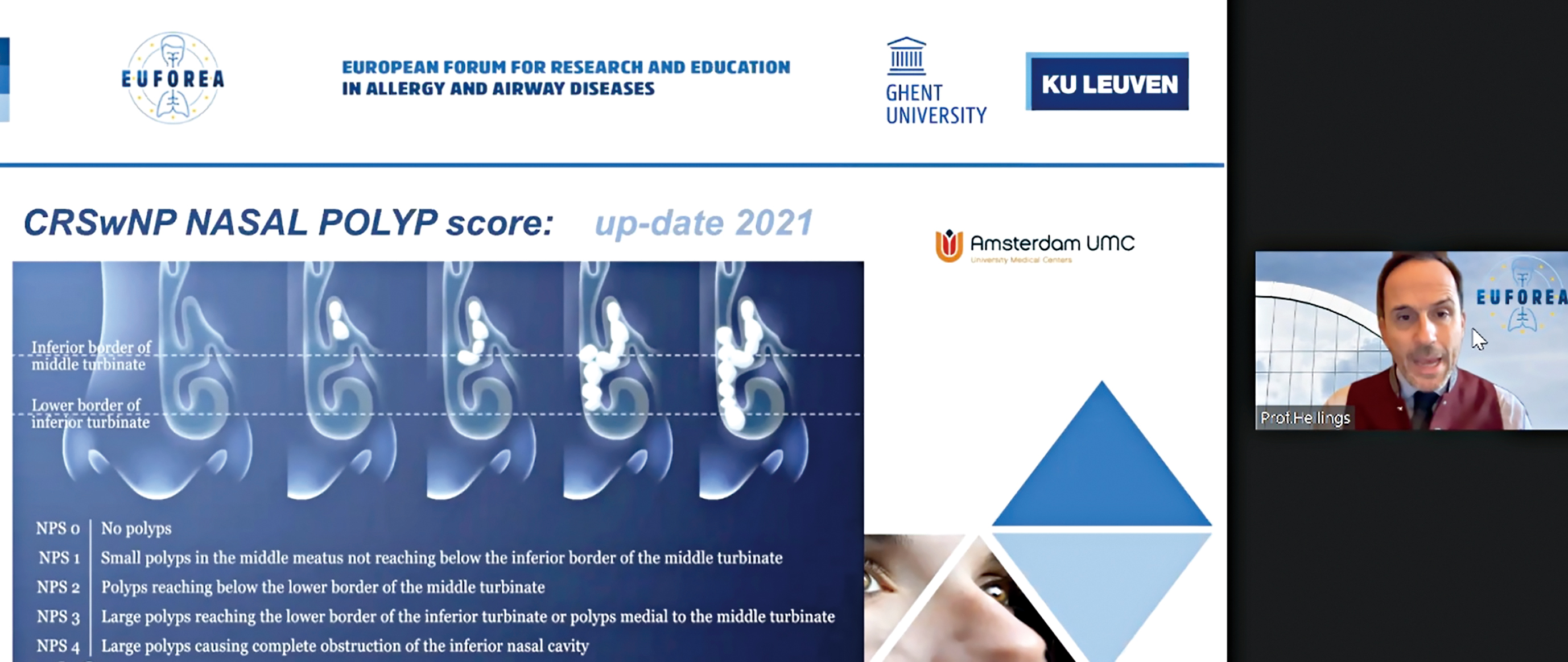 Prof. Hellings outlined the pathophysiology of CRSwNP
On 18th December, 2021, a hybrid event titled "EPOS and EUFOREA Solutions in the Treatment of CRSwNP" has been organised successfully at Grand Stanford Hong Kong Hotel. In the event, Prof. Dr. Peter W. Hellings, Professor in Otorhinolaryngology of the Catholic University of Leuven, was invited to share his expertise in managing CRSwNP. In the lecture, the pathophysiology of CRSwNP was outlined and the recommended management protocol for the disease was presented. Essentially, the clinical efficacy of dupilumab in CRSwNP was highlighted. The presentation was followed by the insightful discussion between Prof. Hellings and the participants.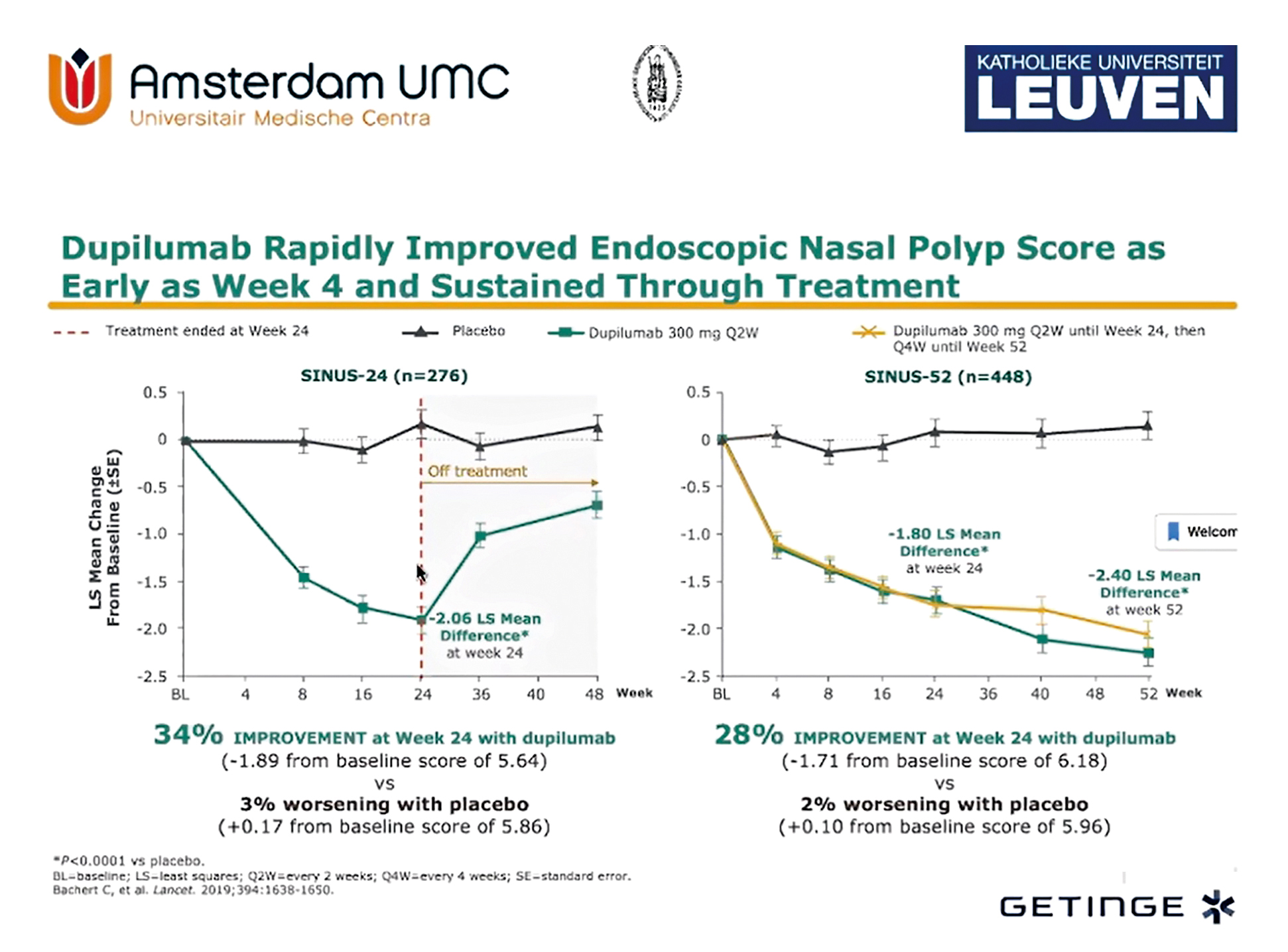 Clinical efficacy of dupilumab in CRSwNP was presented

Discussion on clinical management of CRSwNP between Prof. Hellings and participants after presentation