The "Kidneys Talk" Learn More for the Better Kidney Health
BY: Yan Chiu
Mar 17, 2022
The first season of the "Kidneys Talk", a live channel organised by the Hong Kong Kidney Foundation (HKKF), with the Hong Kong Society of Nephrology (HKSN) and the Hong Kong Association of Renal Nurses (HKARN) as the co-organisers, has been successfully broadcasted from October 2021 to January 2022. With the theme of "Living well with Kidney disease", the 9 episodes of the first season covered the whole journey of patients living with kidney diseases, from knowing the kidney and prevention of kidney disease to management of kidney diseases and treatment options for end-stage kidney diseases.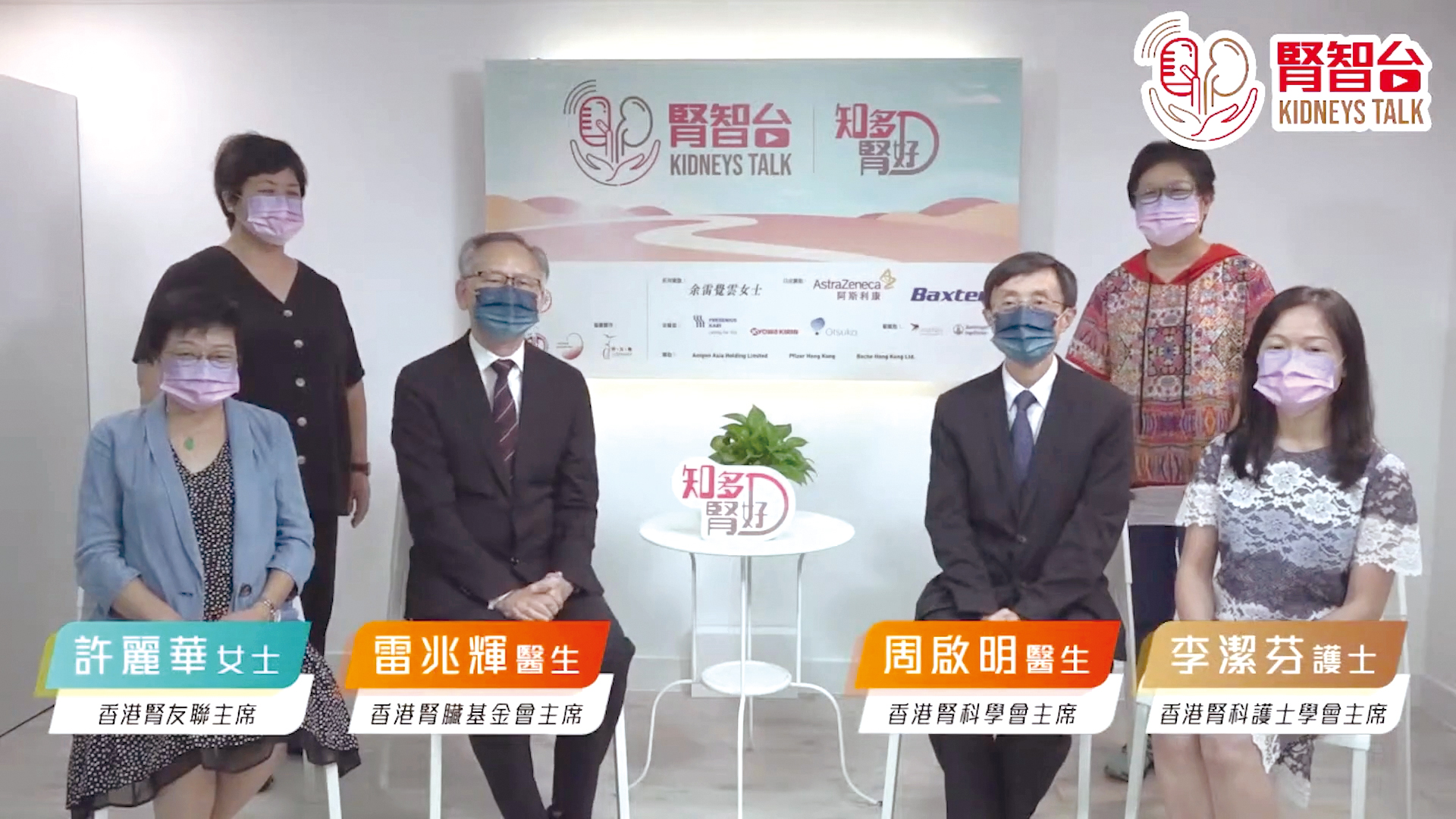 The "Kidneys Talk" Channel is a platform for sharing on kidney diseases between healthcare professionals, patients and general population
In each episode, specialists in nephrology and healthcare professionals from various disciplines, including nurses and dietitians, as well as patients with kidney disease were invited to share their expertise and experience in managing kidney disease. The channel was also an interactive platform that inquiries on kidney health from audience were answered by the healthcare professionals.
In order to provide an in-depth understanding on various aspects of kidney diseases, the second season of the Kidneys Talk will be launched later in this year, with the theme of "Learn More for the Better Kidney Health". There will be 9 episodes in the second season. While kidney diseases are associated with various comorbidities including cardiovascular diseases (CVD) and diabetes mellitus (DM) as well as a wide spectrum of psychosocial problems, the second season is thus expected to comprehensively cover topics on appropriate diet, optimised treatment, the associations between kidney diseases and other comorbidities, and the palliative care for kidney disease patients. Similar to the first season, healthcare professionals will be invited to answer the inquiries from audience in each episode.
The "Kidneys Talk" Channel is brought by the HKKF, a local non-profit making voluntary organisation aims to promote kidney health and the awareness of kidney diseases. The HKKF provides renal replacement therapy for patients with end-stage kidney failure and strives to optimise quality of life for patients affected by kidney diseases.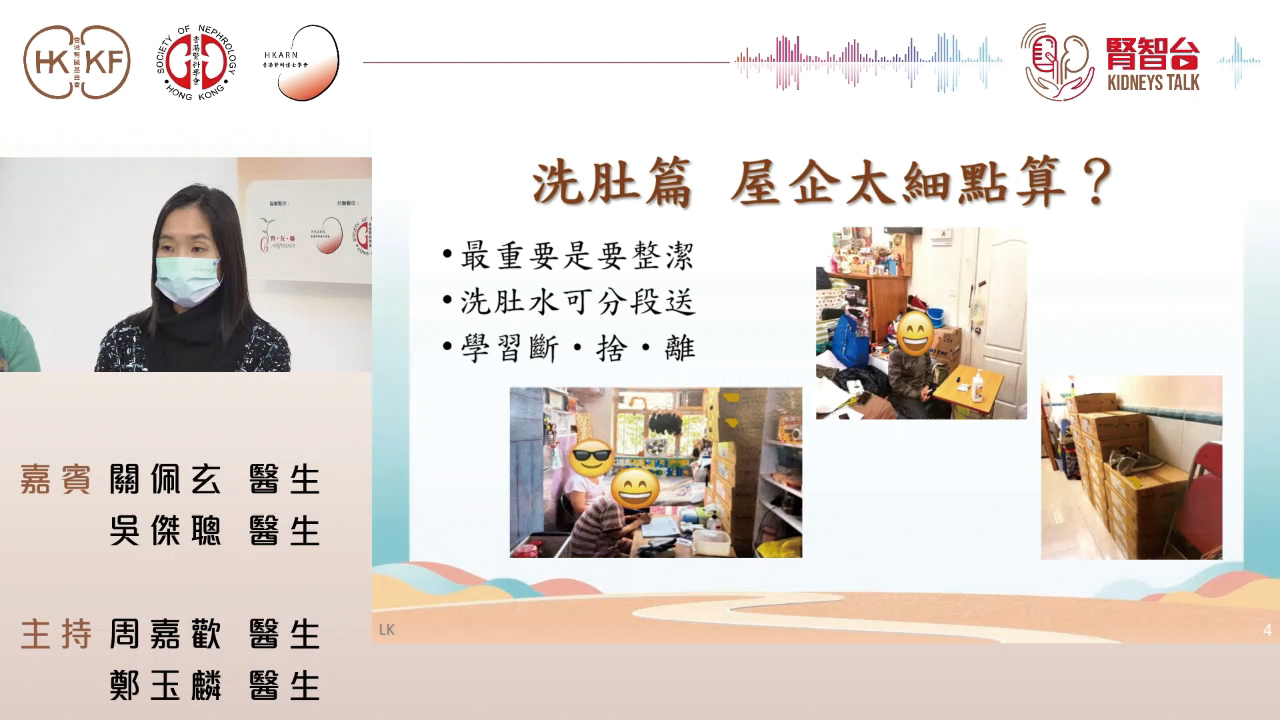 Healthcare professionals provided advices on management of kidney diseases in each episode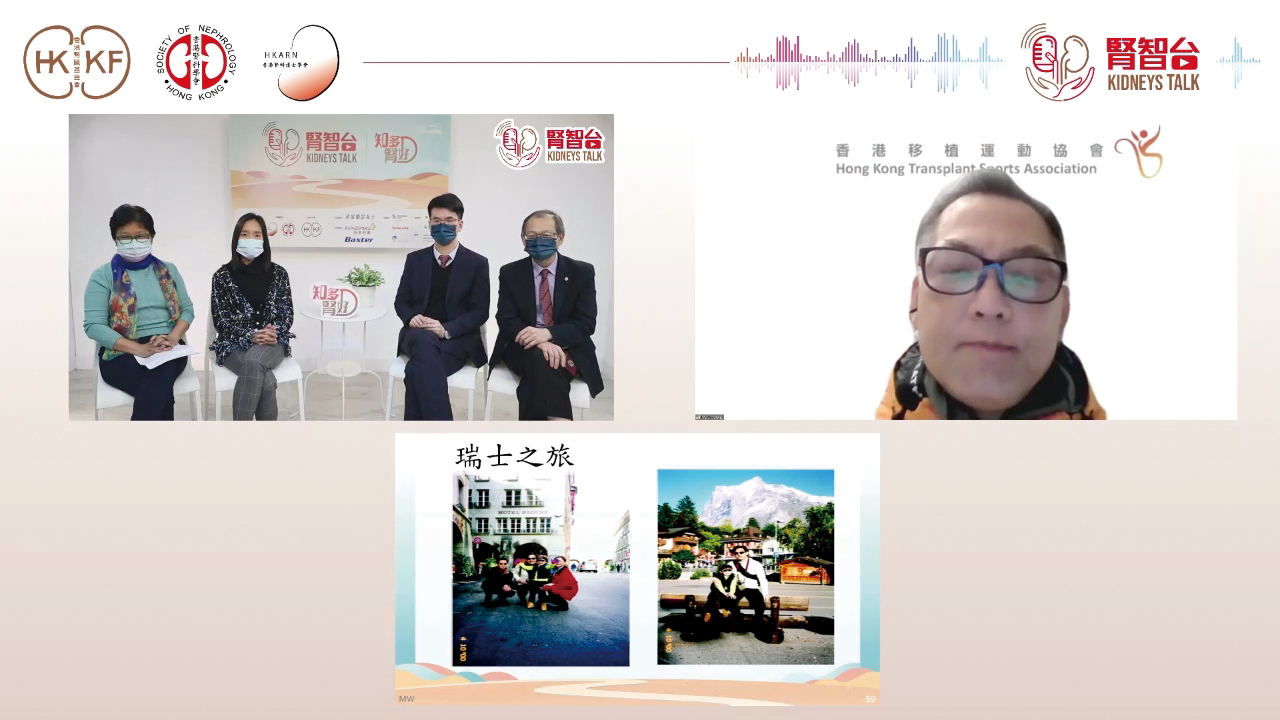 Patient with kidney disease was invited to shared his experience in living well with the disease