The 55th Anniversary Celebration Ceremony of the Hong Kong Doctors Union
BY: Yan Chiu
Dec 20, 2021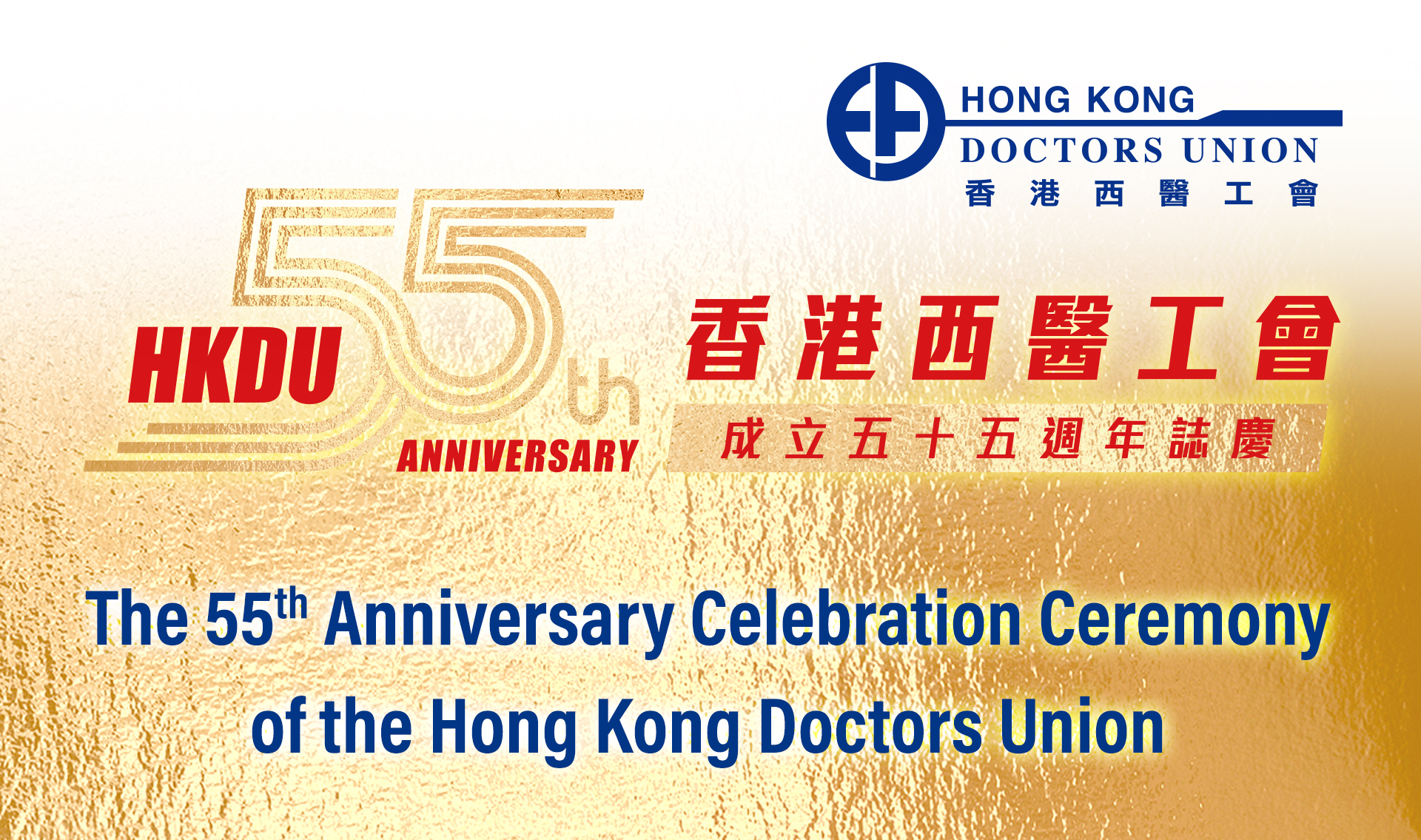 The Hong Kong Doctors Union ("HKDU") has been aiming at fending the welfare and rights of local medical practitioners and serving as the bridge between our community and the medical profession since establishment in the 1960s. This year, the HKDU is celebrating her 55th anniversary. To mark this memorable and momentous occasion, the HKDU organised a Celebration Dinner on 23rd October, 2021. Honourable guests including Healthcare Officials of the Government and renowned physicians were invited to the ceremony.
The HKDU was developed from the "Low-Cost Clinics Doctors Management Committee", which was established in 1966 upon the proposal of Dr. Gerald Choa, the then Deputy Director of Medical and Health Services, aimed to coordinate and supervise the practice of registered doctors in low-cost housing estates. The Committee acted as a liaison body between its members, the Medical and Health Department, the Resettlement Department, and the Hong Kong Housing Authority (HKHA). The Committee was incorporated under the name of the Estate Doctors Association Ltd. (EDA) on 17th August, 1976. In 2000, the letting policy of HKHA was changed that all vacant medical and dental clinics were to be let through open tender to replace nomination from either the EDA or the Estate Dentists Group. To cater the change of role, the EDA was renamed to the Hong Kong Doctors Union Ltd and completed registration with the Registry of Trade Union of HKSAR. Then, the HKDU functions as a trade union.
At the Celebration Dinner, Dr. Leung Hon Fai, President of the HKDU, addressed that, with the cooperation and efforts of Council Members as well as collaborators, the HKDU had gone through challenges from various aspects. As the new elected cabinet, the HKDU Council would continue humbly listen, and keep on improving in their role as the channel between local medical doctors and our society.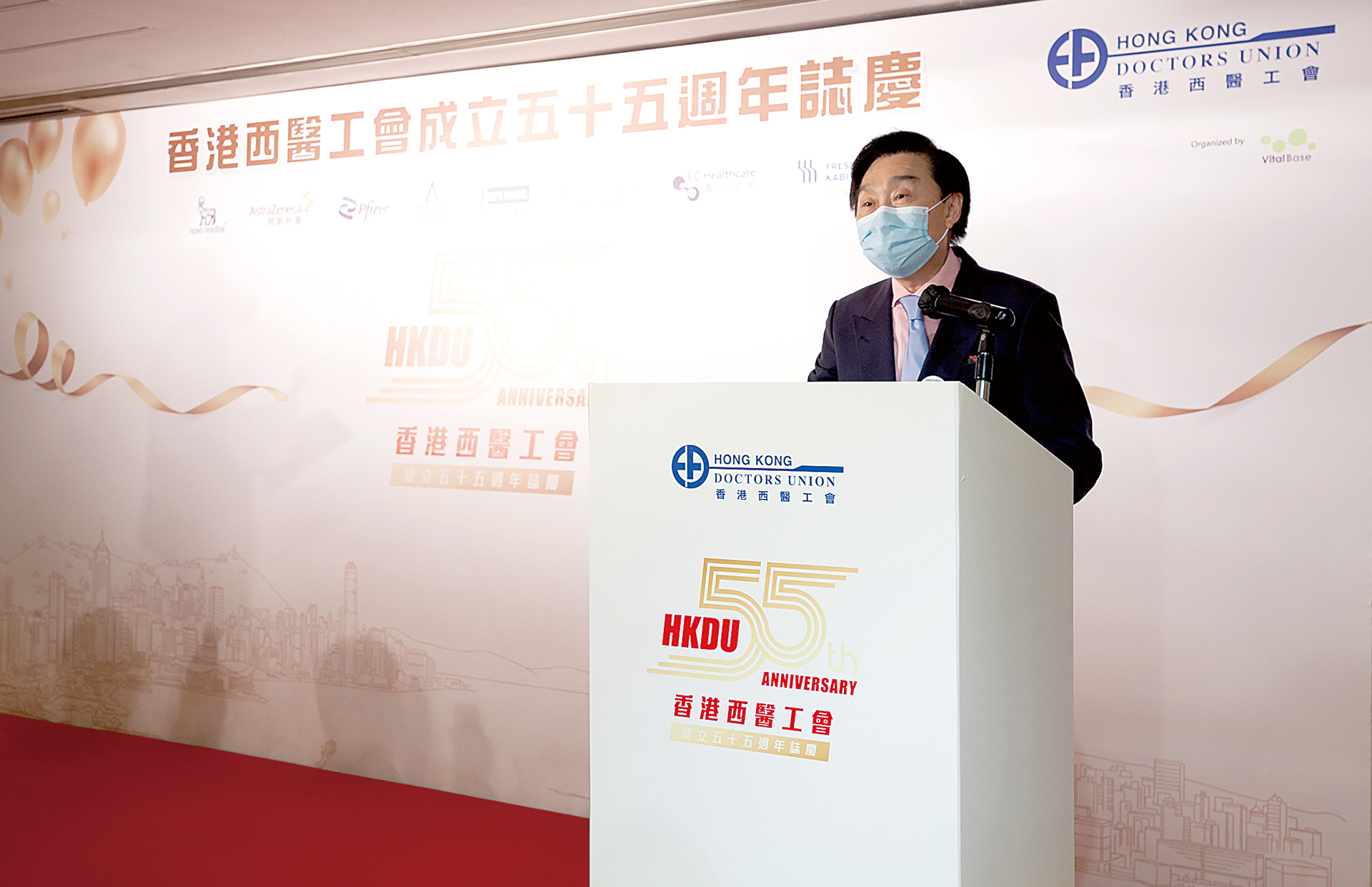 Dr. Leung Hon Fai, President of the HKDU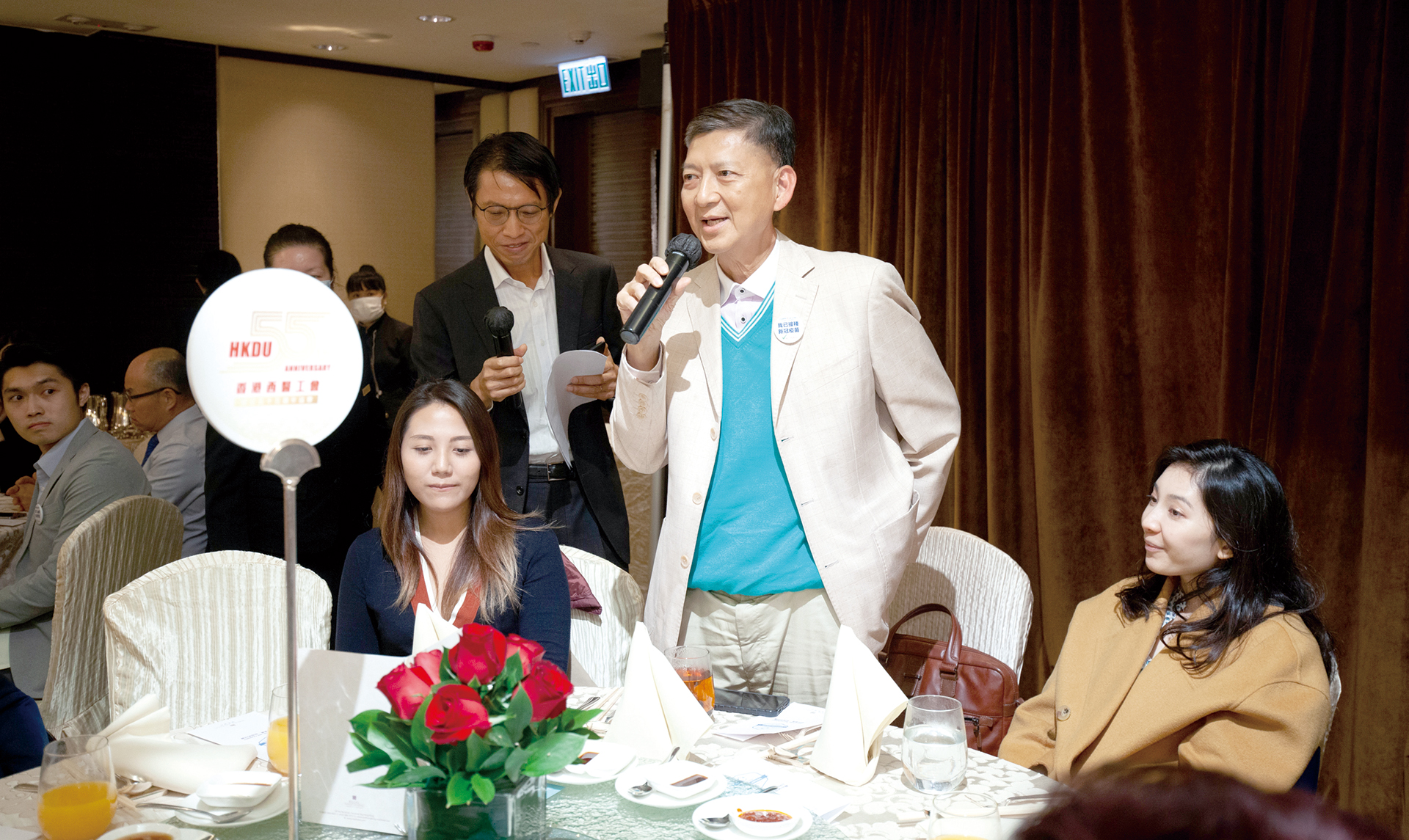 Guests were invited to share their opinions on the development of local medical industry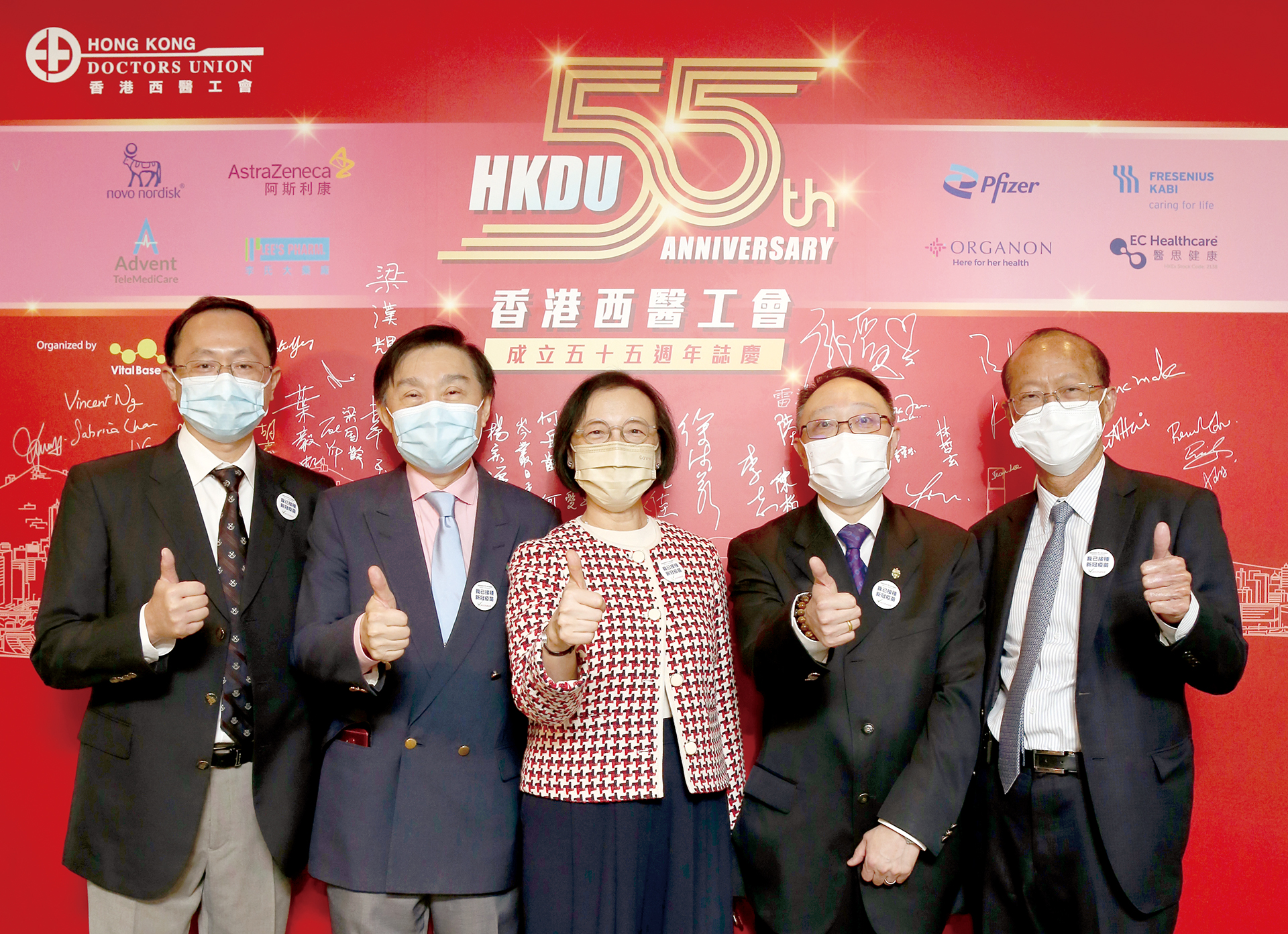 Prof. Sophia Chan, Secretary for Food and Health (middle) attended the 55th Anniversary Ceremony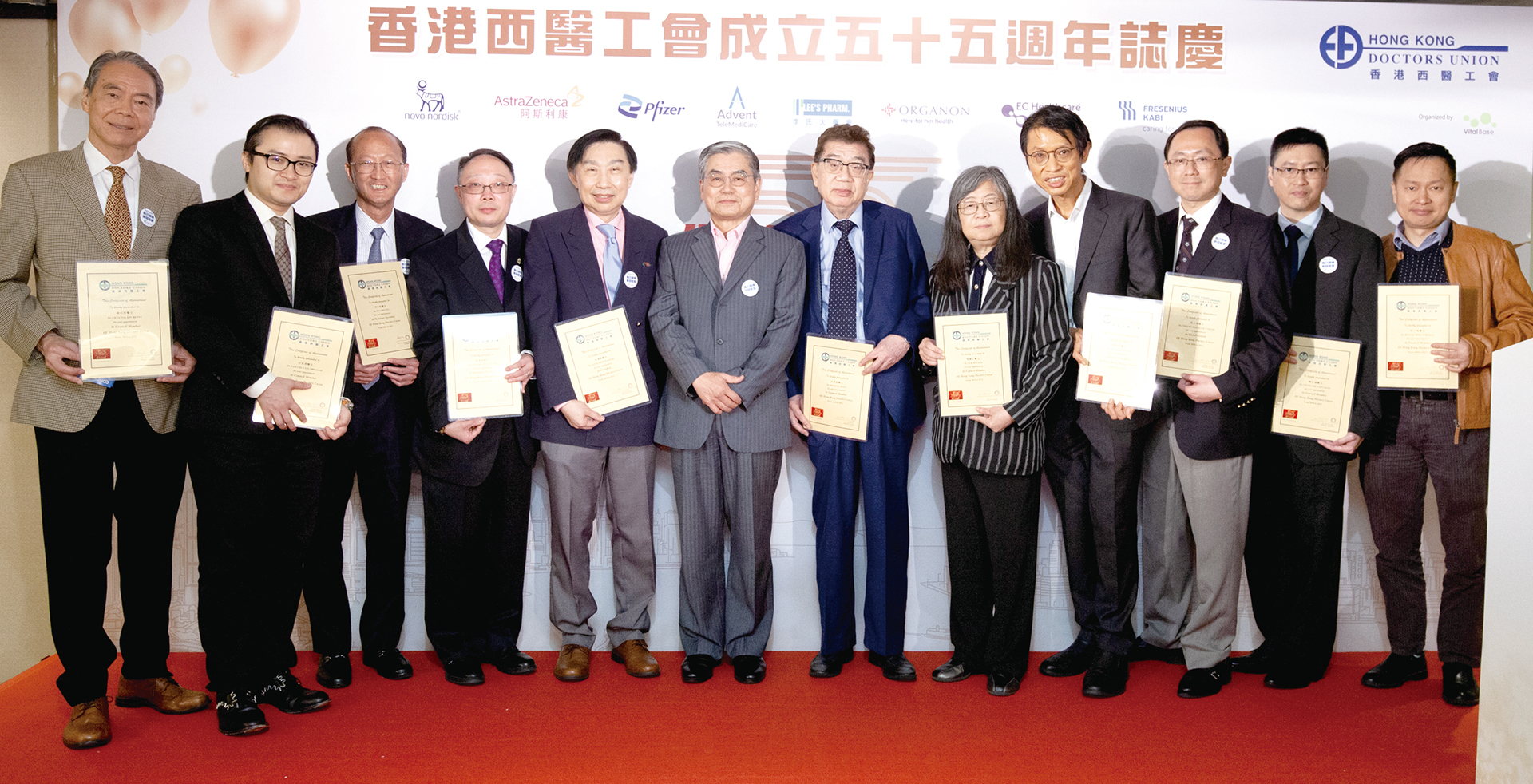 The new Council of HKDU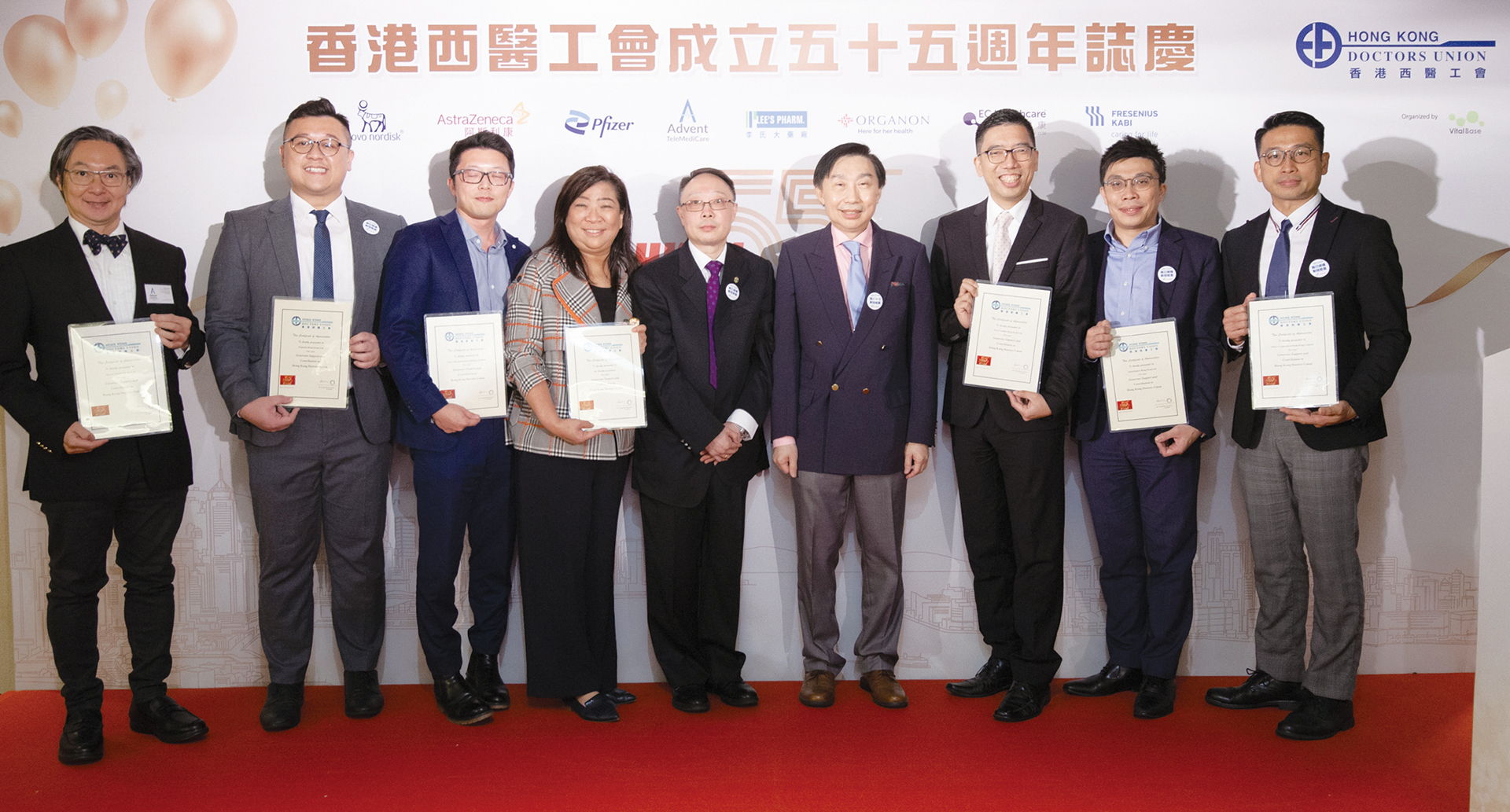 Representatives of local pharmaceutical companies and HKDU Council Members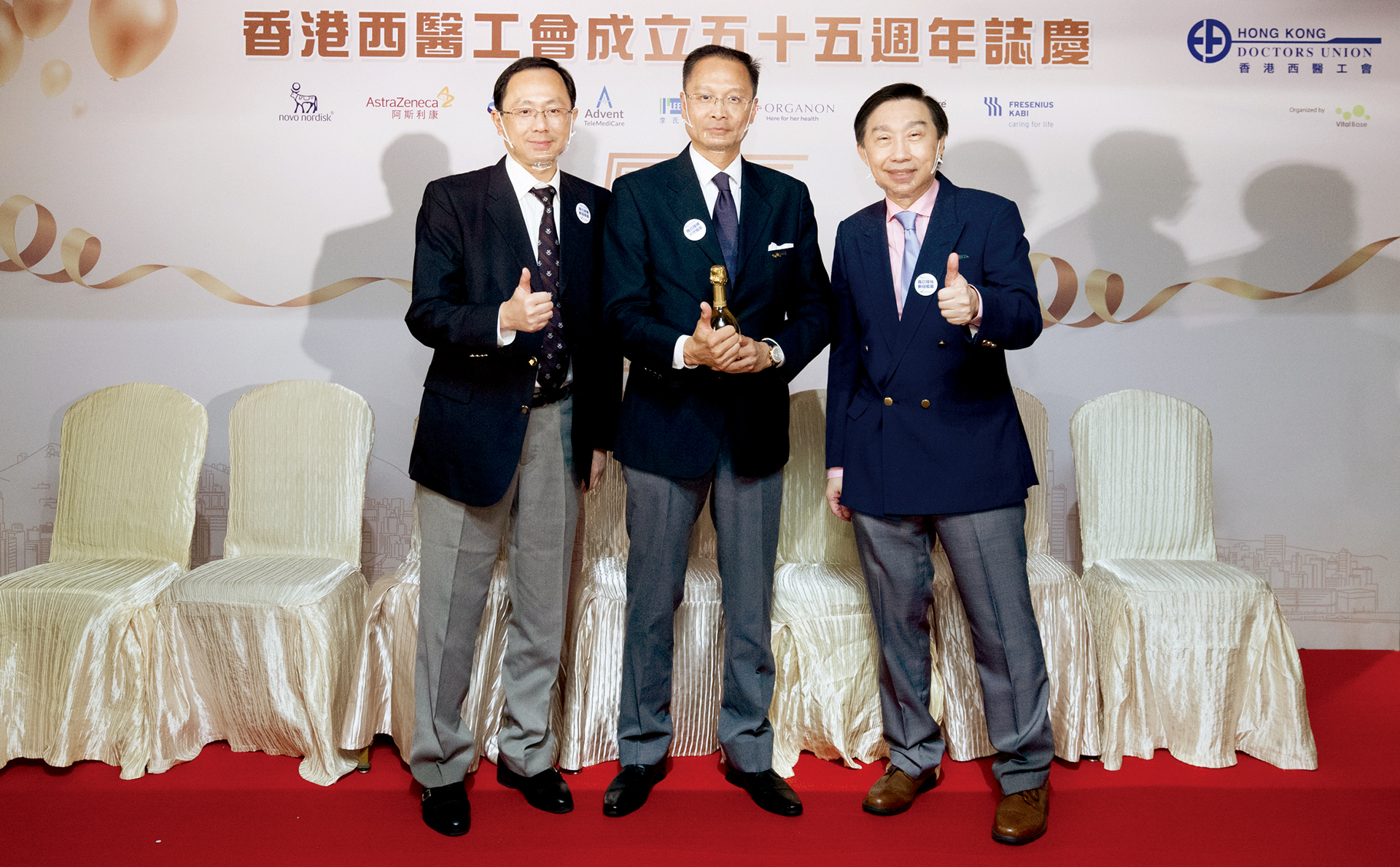 Mr Ronnie Kong (middle) collaborator of the HKDU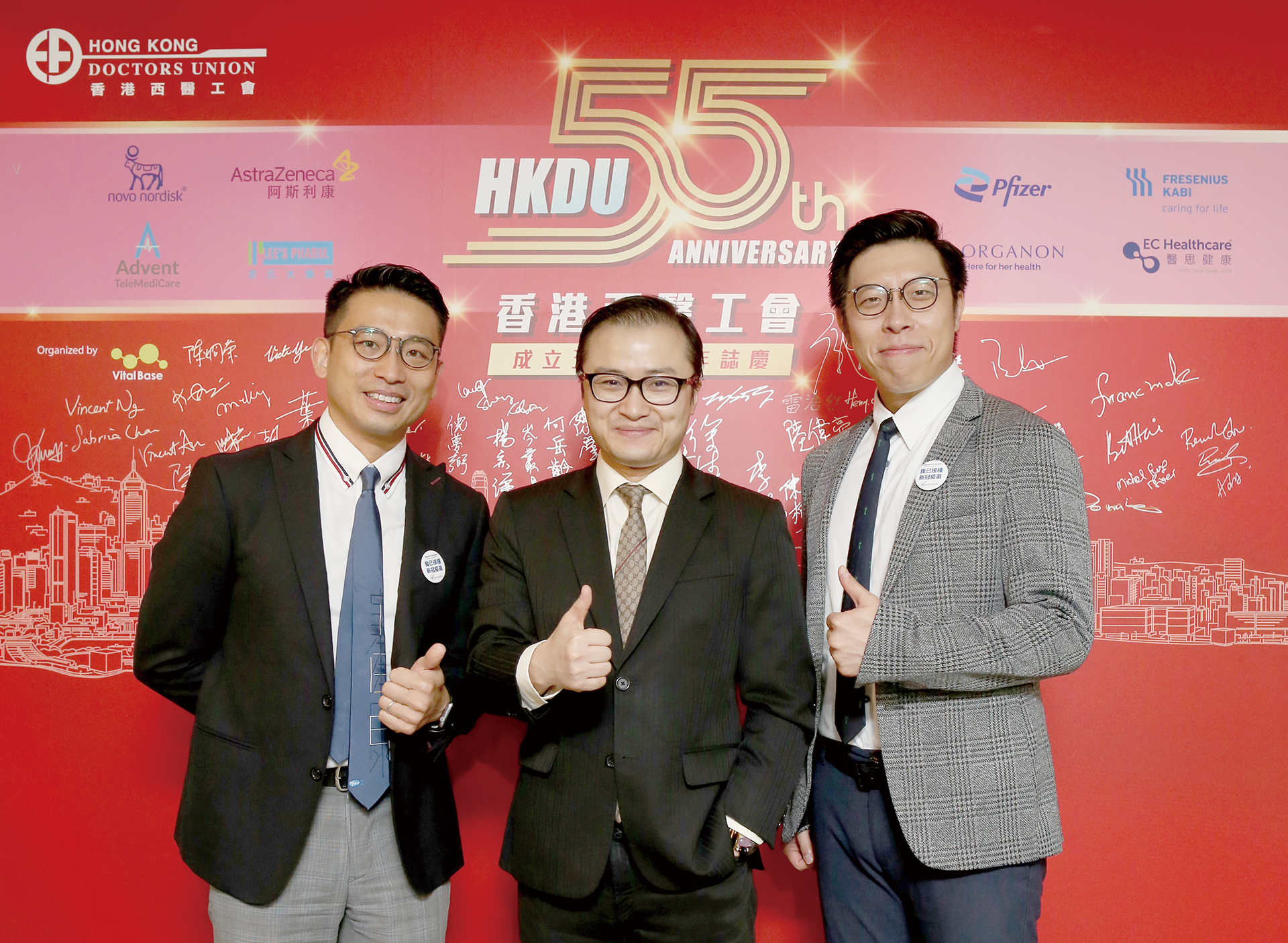 Dr. Abraham Yam (middle), Council Member of HKDU, and representatives from local pharmaceutical companies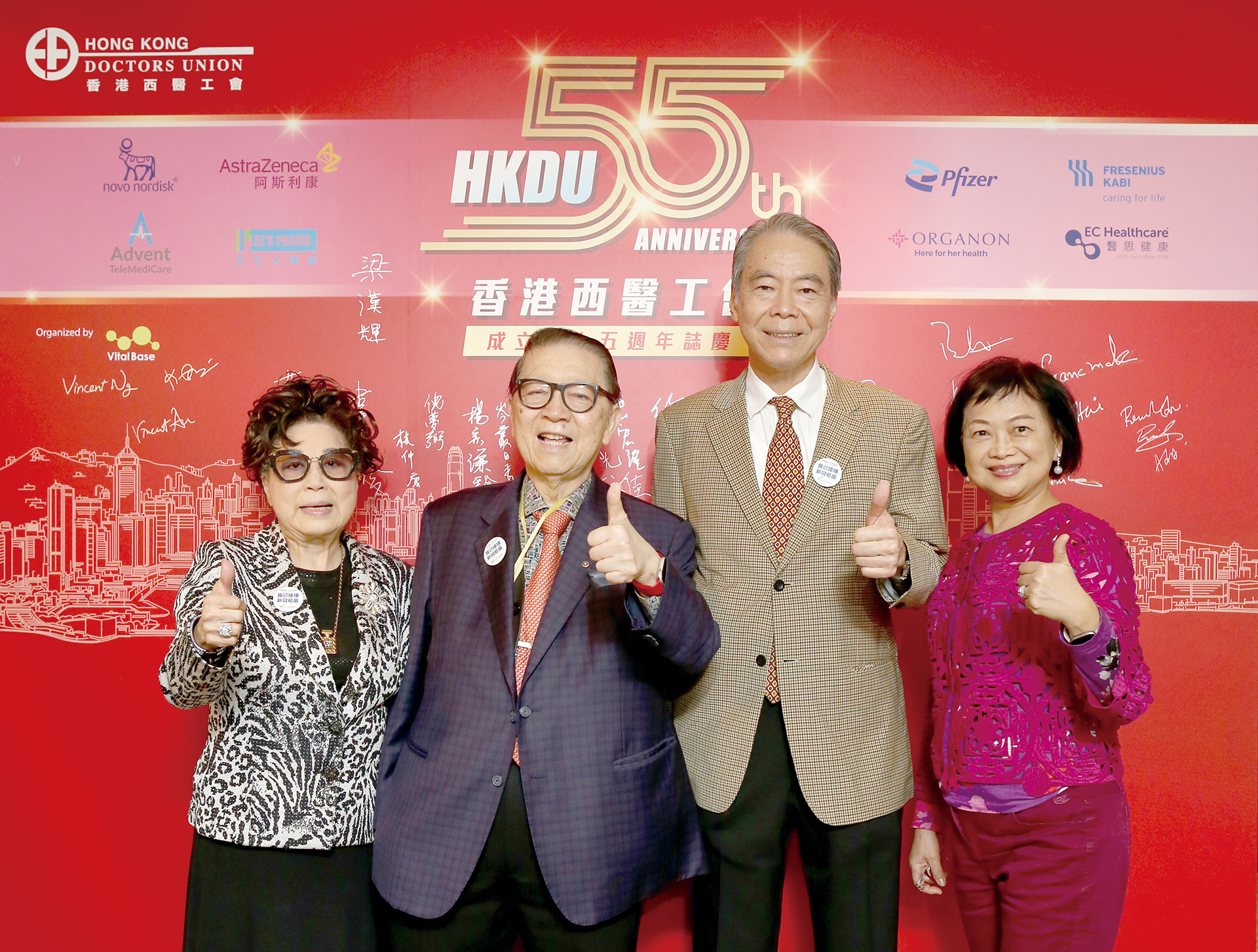 Dr. Chan Pak Kin (second right), Council Member of HKDU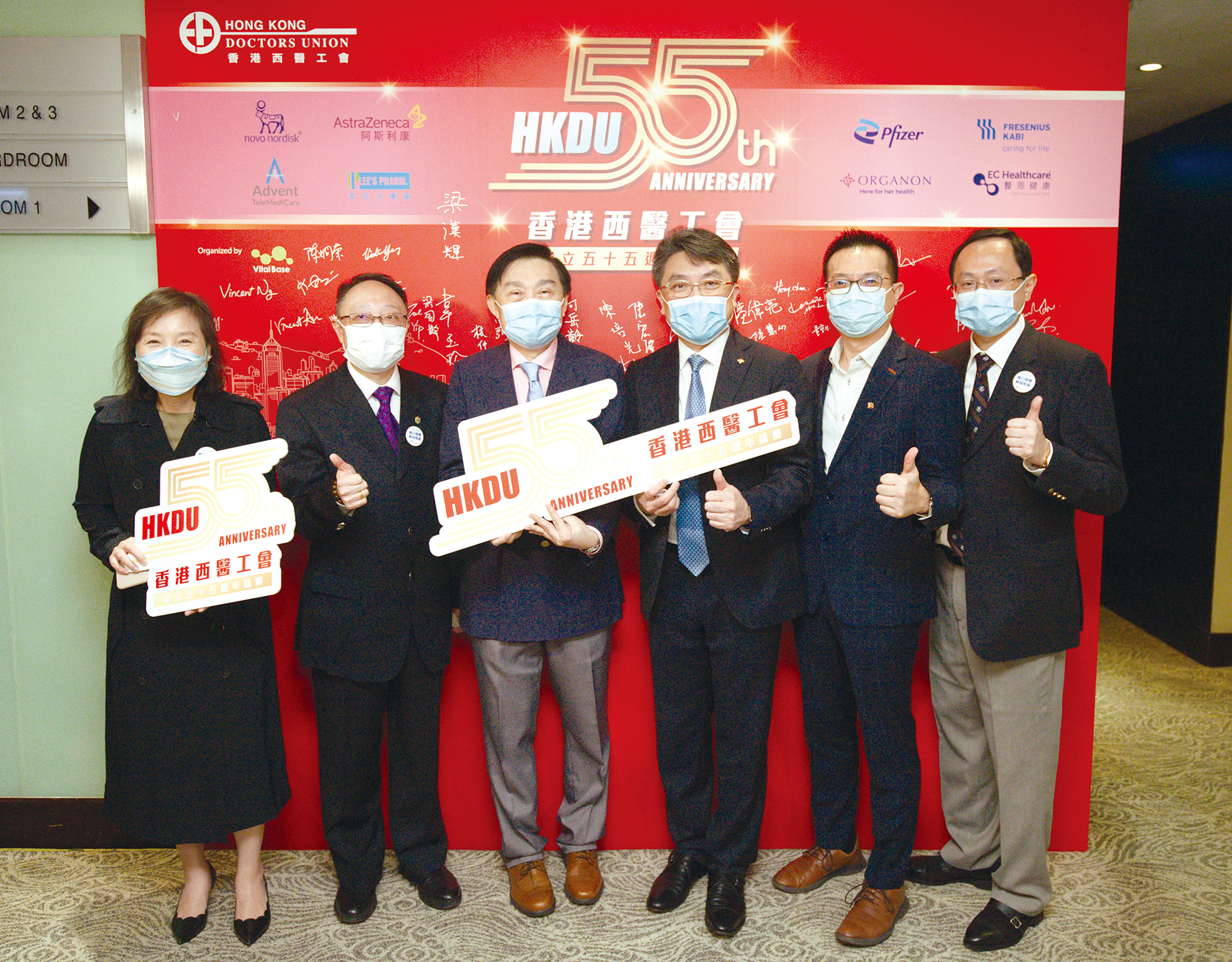 Officials of the Hospital Authority and HKDU Council Members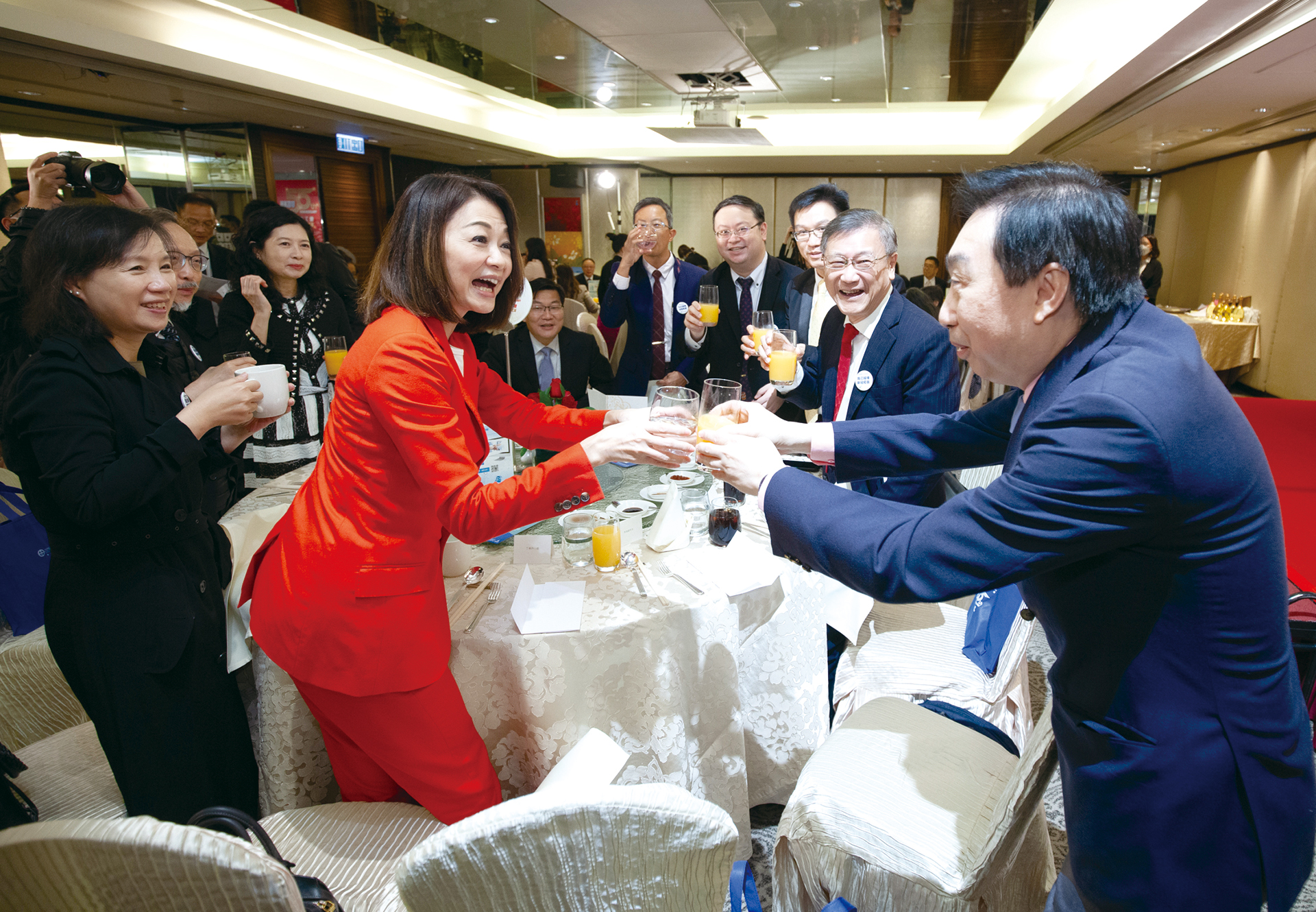 An event full of happiness