The Launching of Breast Cancer Drug Financial Assistance Programme by the HKBCF
BY: Yan Chiu
Sep 20, 2021
Breast cancer ranks the first place among female cancers in Hong Kong, with the incidence increased nearly 4 times within the past 25 years. Although a wide spectrum of therapies for breast cancer is currently available, the prognosis of the disease varies by different biological subtypes and stages. For instance, HER2-positive cancers, which account for around 20% of breast cancer diagnosed, are generally more aggressive and at higher risk of recurrence than HER2-negative ones. 31% of patients with HER2-positive breast cancer treated with targeted therapy was reported to experience recurrence within 10 years.
Neratinib (Nerlynx) has recently been approved in Hong Kong for treating HER2-postive breast cancer. Clinical data demonstrated that Nerlynx can significantly reduce the risks of recurrence and death. Moreover, as Nerlynx can penetrate through the blood brain barrier, it was shown to reduce the risk of CNS recurrence as well.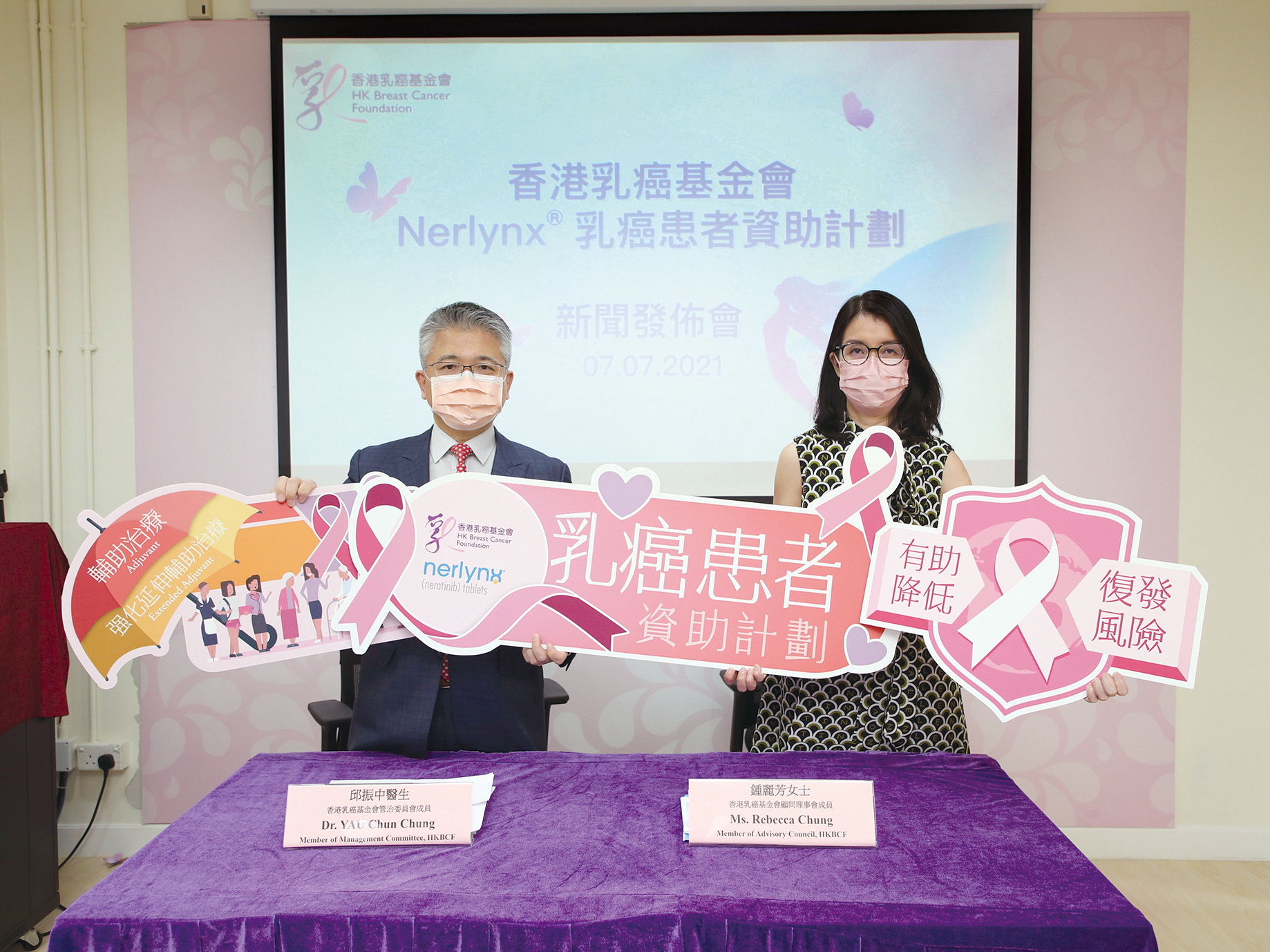 | | |
| --- | --- |
| Dr. Yau Chun Chung highlighted the clinical efficacy of Nerlynx in HER2+/HR+ breast cancer | Ms Rebecca Chung presented the details of the Patient Assistance Programme |
Besides disease burden, the financial burden of breast cancer is substantial. In light of this, the Hong Kong Breast Cancer Foundation (HKBCF) has joined hands with pharmaceutical companies to develop the "Nerlynx Breast Cancer Patient Assistance Programme", which aims to support sandwich class breast cancer patients who receive their treatments in the private sector. Eligible applicants who successfully pass the financial assessment may receive up to a maximum subsidy of HK$120,000 for Nerlynx treatment. On 7th July, a press conference addressing the missions and goals and practical issues of the programme was organised. During the event, Dr. Yau Chun Chung, member of Management Committee of HKBCF, outlined the pathology of HER2+/HR+ breast cancer and the pharmacological properties of Nerlynx, and Ms Rebecca Chung, member of Advisory Council of HKBCF, presented the details of the Patient Assistance Programme.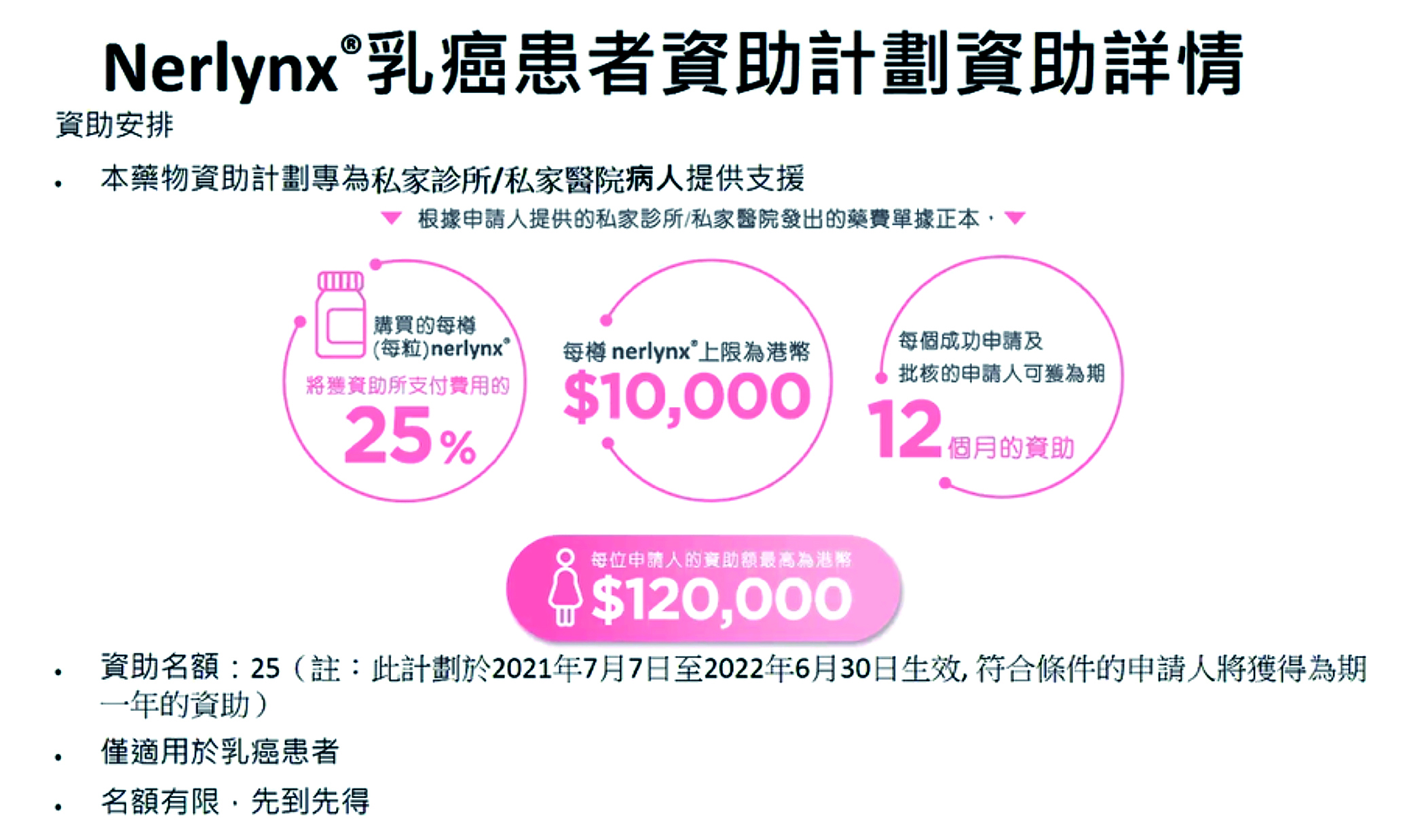 Nerlynx Breast Cancer Patient Assistance Programme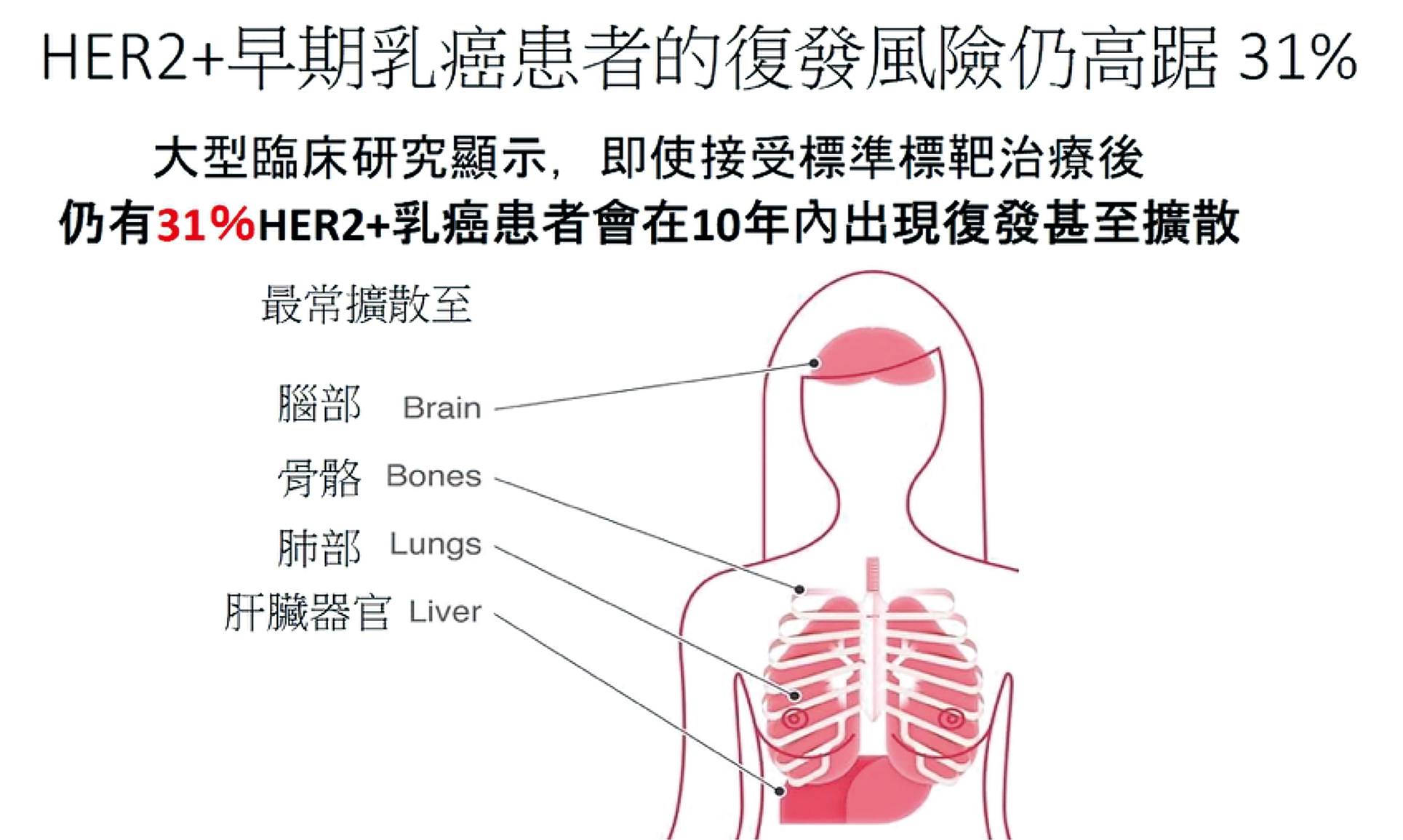 Recurrence risk of HER2+ breast cancer is high